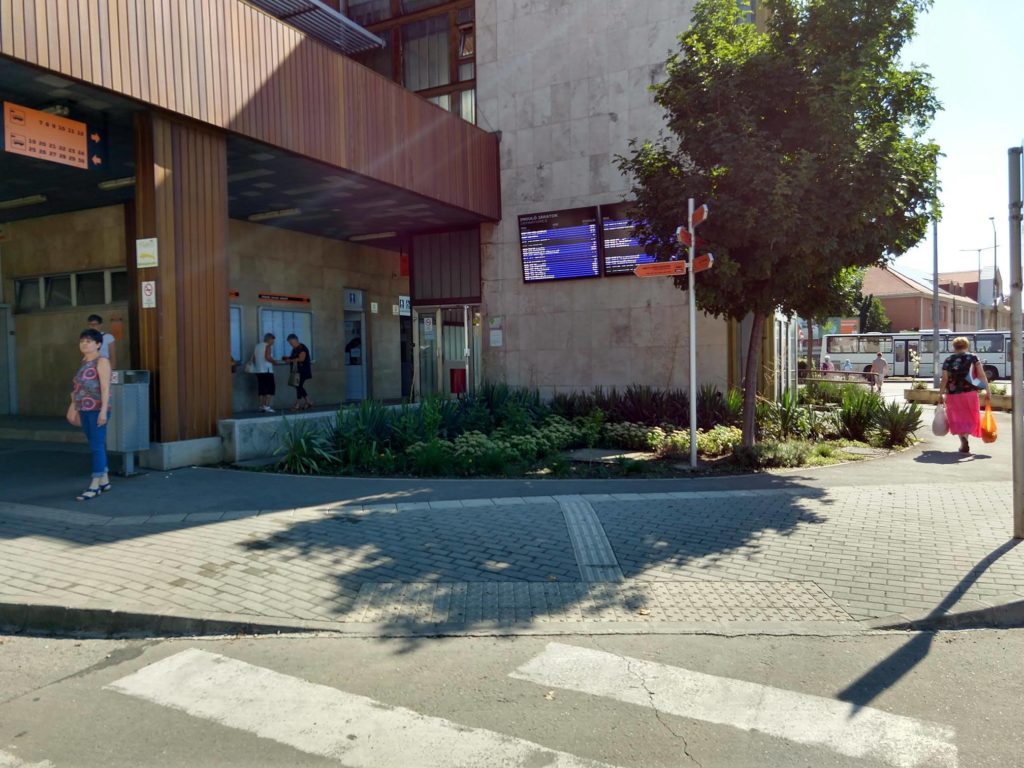 Bus station long-distance
The waiting room, sidewalks, platform are accessible, professional ramps, guidelines for the visually impaired, accessible toilets are also available and at our previous request it no longer functions as a depot.
Assistance for disabled is provided in the traffic office, get to the office guidelines helps the visually impaired, but you can't enter with wheelchair, the staff comes out. Visually impaired people can be escorted to the bus boarding if necessary, and can also assist with take-off.
In the accessible waiting room there is an induction loop for the hearing impaired, which was previously a deceptive sign, replaced correctly at our request and marked at the entrances.
At our previous request a stable fixed ramp was installed at the main entrance of the bakery at the bus station making the bakery accessible.
Website:
It can be used, accessibility means that you can choose from 3 different sizes of letters. As a visually impaired person, you can get well information on the website. To use the schedule, there is a blind-friendly version, on which you can smoothly look at the timetable and even search for a railway schedule: https://menetrendek.hu/ The online ticket purchase menu item can also be used with screen reader software.
Getting there: bus stops here at the Market Hall and by the overpass. Most of the buses in Pécs are accessible. The sidewalks leading from the bus stops are accessible and sunk by zebras. On foot we can get here barrier-free from the Árkád mall.
Accessible parking is located between the bus station and the market hall, but the market hall is being rebuilt, so we are monitoring the change.
Learn more about travel for people with disabilities at the link: Volanbus help