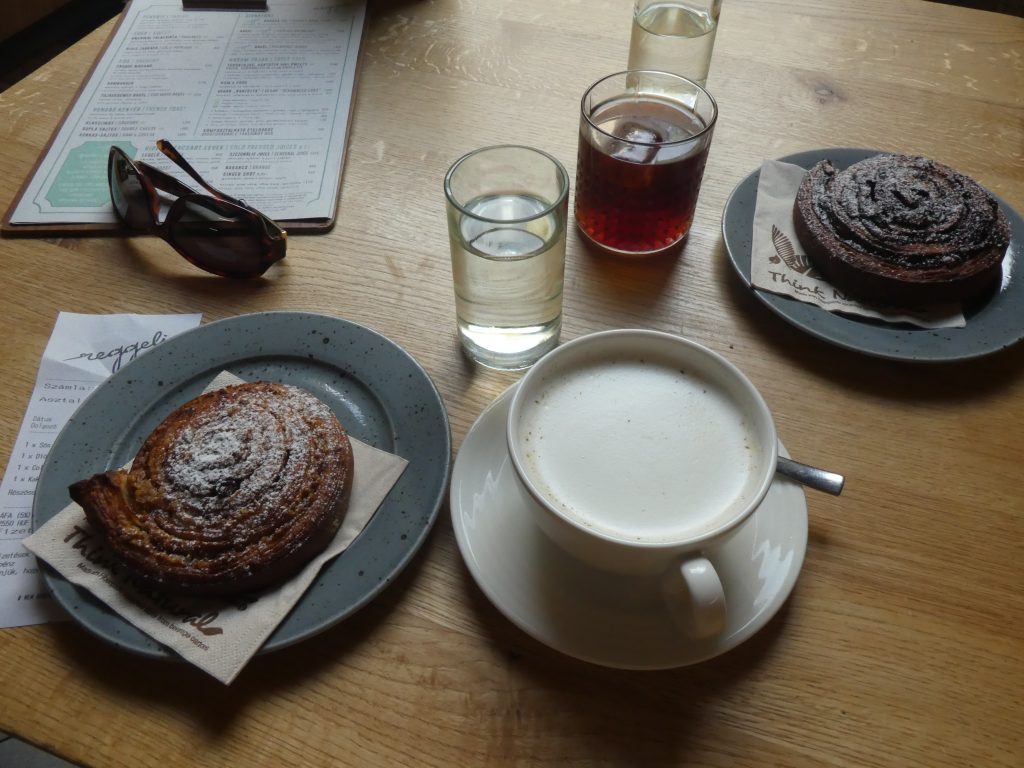 Reggeli
It is a very popular, special breakfast place until 3 p.m. ("Reggeli means in Hungarian "Breakfast"), after this it is a community space in the afternoons, often hosting events and exhibitions. They are very seriously committed to social responsibility.
Old downtown building. A bell was installed next to the entrance at our request, and when pressed, the staff puts a ramp on the stairs. It's still quite steep, but we tried it several times and it works. To our regret they don't have an accessible toilet. The interior is comfortable.
Getting there:
by car parking: the downtown is a protected zone, parking with a permit to enter or with a disabled card in the surrounding small streets. There is no disabled parking lot in the area.
by bus it is worth getting off at the Árkád mall and you can get here without hindrance on the Irgalmasok Street, Széchenyi Square, Király Street route.