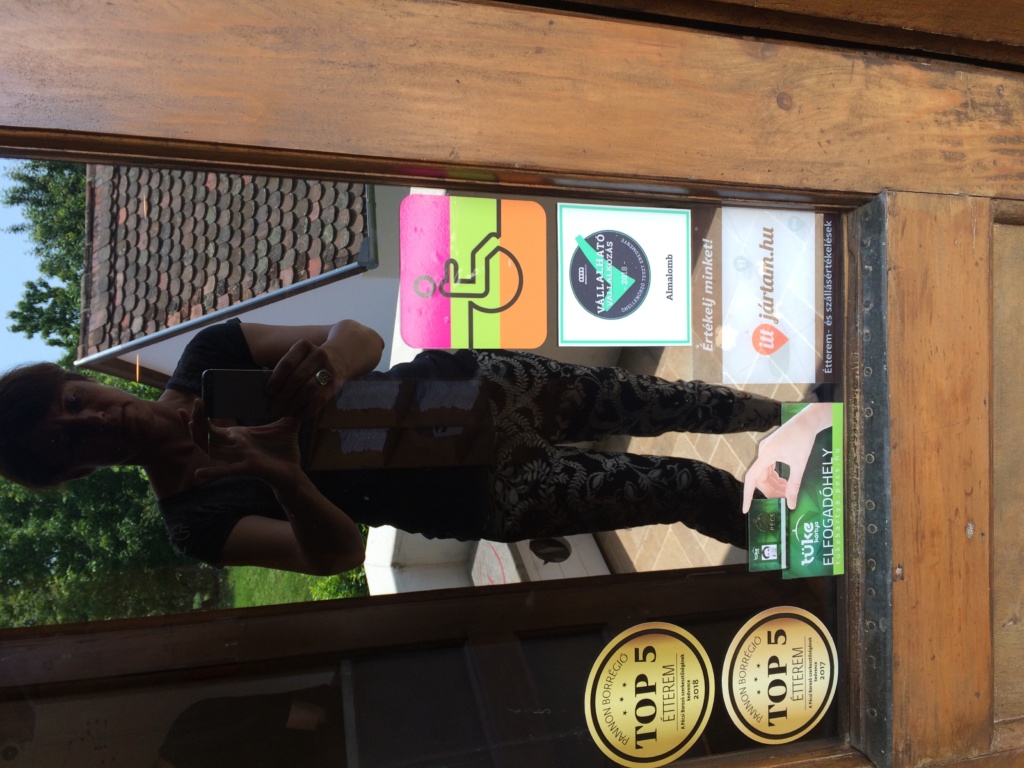 Almalomb
19th century beautiful water mill building fully renovated. And who says accessibility can't be provided in old buildings?
Almalomb is the only place so far we have seen that has an accessible back entrance more beautiful than the main entrance (which is fantastic too, by the way).
The toilet is impeccable. The odd threshold - present due to the age of he building - has a ramp. Congratulations, and a sincere thank you! The special food, a wonderful location, a beautiful courtyard and shady garden are very popular, as well as weddings and other events.
It has its own parking lot on the street level and down at the "regular" entrance with accessible parking.
Recently an apartment house has been added, the accessibility of which has not yet been explored, but we have planned it.
Website:
There is no accessible menu item. From a motion damaged point of view, it is well suited. As a visually impaired person, the text parts of the website are clearly legible by screen readers. However, using the table reservation menu item, date selection, and room booking menu doesn't really work for the visually impaired. The photos are not captioned, making them very difficult to use. On the webshop, the descriptions of the products can be read excellently.
Getting there:
by bus from the long-distance bus station Pécs. Buses leave from Pécs very often to Husszúhetény.  You have to get off at the "Vásártér" stop. From here it is about 700 meters on foot, the road is not accessible. For more information about the accessibility of a given bus please contact: 72/ 520150
By car 13 km from Pécs on Route 6., turning down to Hosszúhetény. Parking in the restaurant's private parking lot.