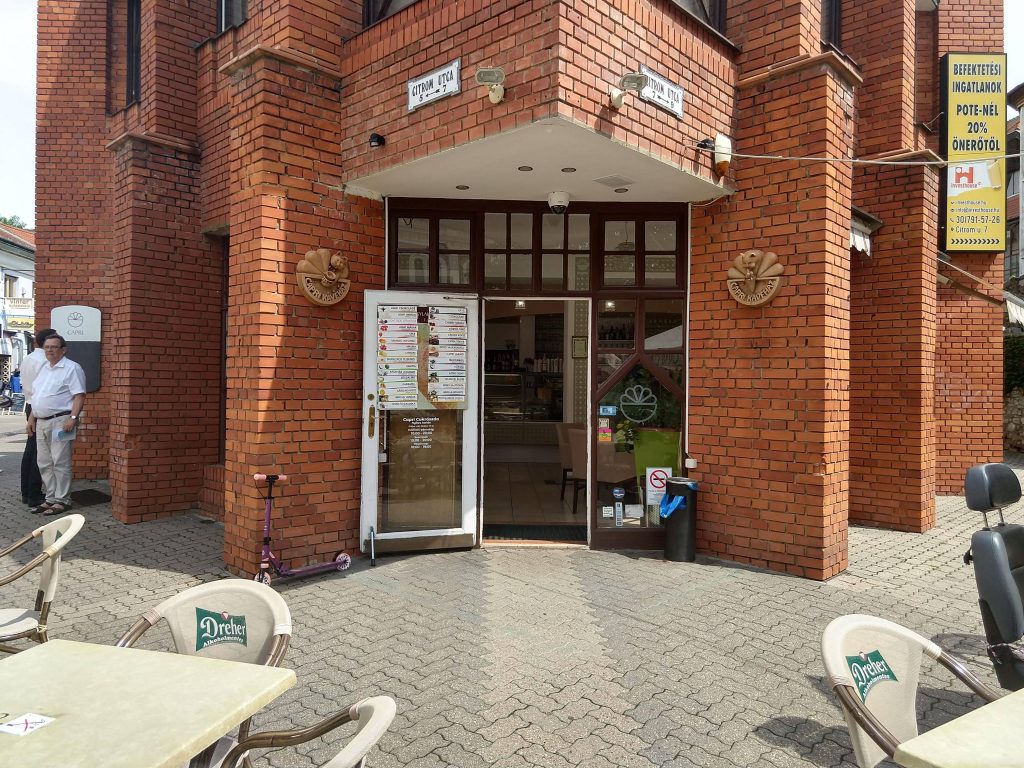 Capri patisserie
It's a very popular patisserie with a very nice terrace and great cookies and ice cream.
The location itself is also interesting, as the term Citrom (Lemon) Street refers to a former market square. Previously, in the city of Pécs there was a market on every small square, and all of them were named after the characteristic goods (e.g. wheat square, fish square).
From Capri you can also admire the former southern city wall, built in the 4th century, with wooden stairs and a bastion on the high.
The main entrance to Capri can be accessed barrier-free from the Main Post Office, via the sidewalk on the side of the castle wall. Beware of the sidewalk, because there is a recess in the middle. However, there is also a reason for this, since in Roman times the city was called Sopianae, and just around the post palace opposite was the main square of the city, the Forum and its significant buildings. Memories of these are shown in the recess winding in the middle of the street.
There are several entrances to the patisserie, one with wheelchar solvable 2cm threshold But the side entrance is on a plane with the street front it is easier. There is enough space in there, but unfortunately the toilet is not accessbible here either. On our recommendation for visually impaired people a Braille menu is being prepared.
Getting there:
by bus 2, 2A, 3, 6, 7 get off at the Zsolnay statue stop and 5 minutes walk from the bus stop. From the Árkád mall is also 4-5 minutes on foot. From this direction you can get even more buses: 2, 2A, 4, 4Y, 14, 15, 3, 6, 7, 24
by car accessible parking is at the Main Post Office.