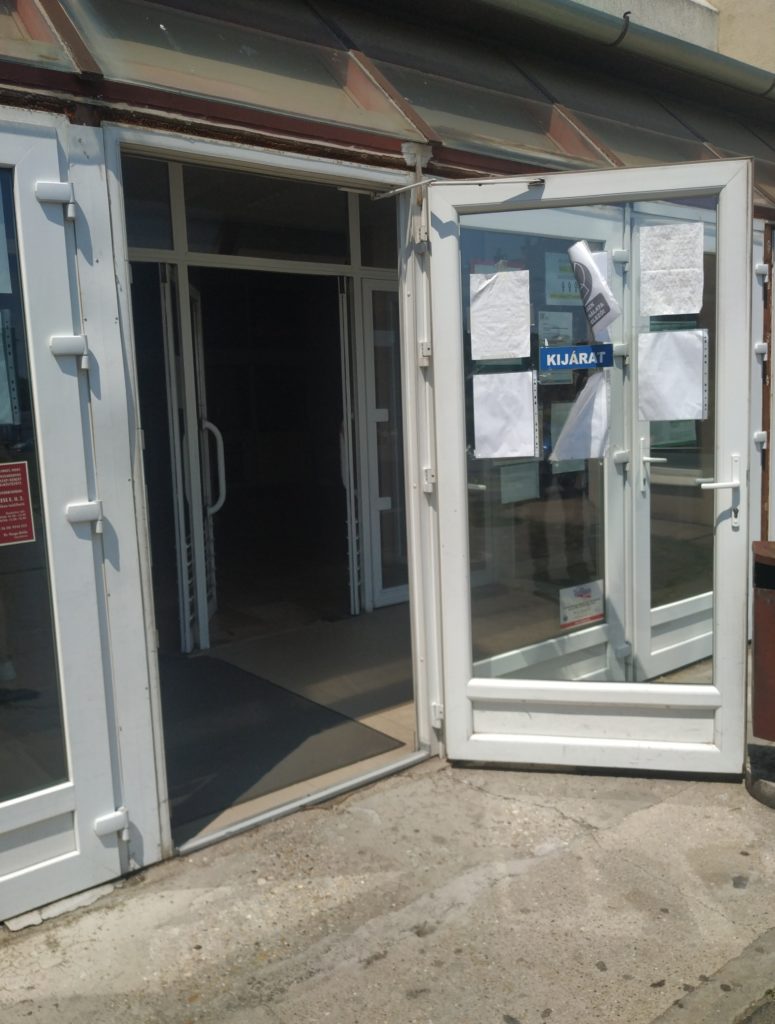 Clinic city center
Accessibility features built about 10 years ago are getting outdated.
The main entrance is accessible, but the door is not automatic, it opens outwards. Inside the building, the reception on the ground floor is spacious, there are 2 ramps on the high ground floor. In front of the reception there used to be a professional guide lane for visually impaired, which is now almost completely worn out.
Both levels are taken by a semi-barrier lift: they didn't think of the visually impaired, there's no voice overt, and Braille symbol. But it can hold two wheelchairs.
On each of the two floors there is an accessible WC with some vains, which will also be corrected at our request.
The corridors on the 2 floors are sufficiently wide and can be accommodated in them.
Unfortunately, they did not think of hearing impaired, the deaf, although at the reception they put up a logo to help the hearing impaired.
Getting there:
by bus from Árkád mall or Budai vám you have to choose bus lines 2, 2A, 4Y, 13, 14, 104, 104E, and land at the "48-as tér" stop. Zebras and sidewalks are accessible. From Budai vám you can arrive with the same ones, plus buses 60 and 60Y.
by car arriving there is a direct ramp on the north side of the building. This ramp is not safe to walk without help. Disabled parking is not available for the car to our surprise. We've been promised this. It has not yet been implemented by the end of 2022, so we have again indicated to the competent person the need for this.