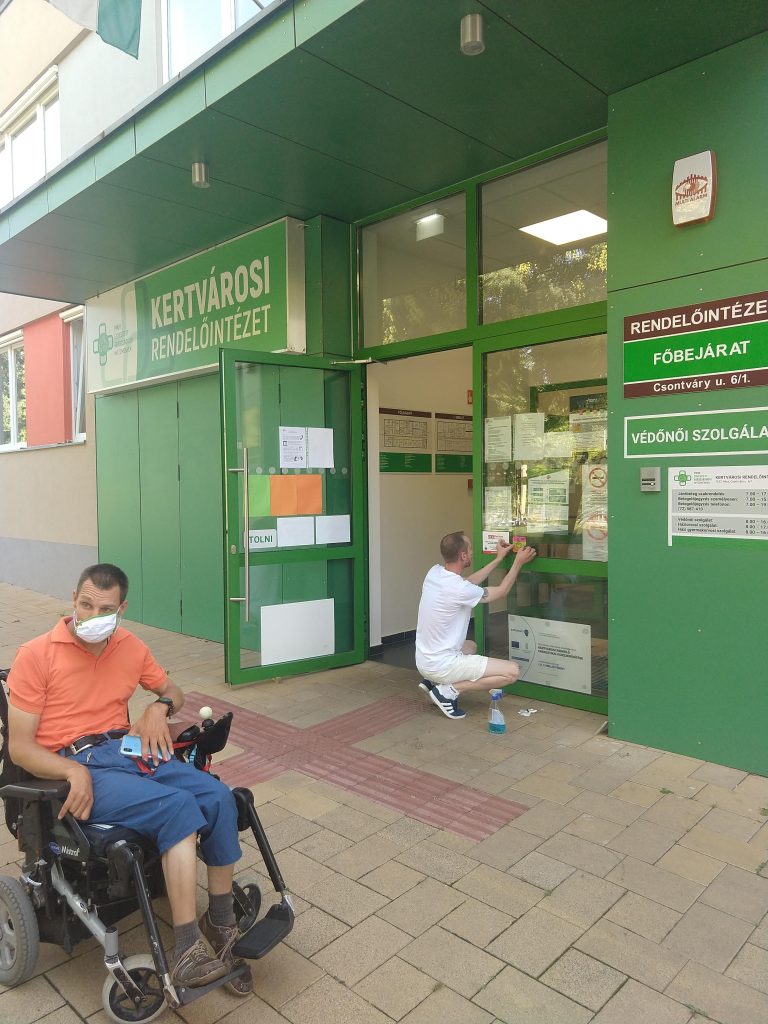 Clinic Kertváros
The newest accessible clinic in Pécs.
Access to the office building from all directions is accessible. The interior corridors, the waiting spaces in front of the clinic are spacious. At the doctor's office room the function of the room is clearly written with Braille, unfortunately not the names of the doctors.
There is an accessible toilet on both floors.
The clinic is accessible to the hearing impaired. They are given a sound amplification device at the reception, which the patient takes with and runs it with the doctor. At reception a small pictogram indicates this possibility.
The building is accessible to the visually impaired, but in the elevator besides the Braille signs the voice is unfortunately missed here too! The entire building is marked with leading markings.
The elevator is accessible.
Getting there:
by bus from the city centre by 3, 6, 7, 23Y, 24, arriving at the bus stop "Csontváry utca". From there it takes 2 minutes on foot to get to the entrance of the clinic on accessible sidewalks with guide lanes.
By car you can stop 50 metres from the entrance to the clinic in 2 accessible parking spaces. On foot you can easily get from the car to the entrance without barrier.