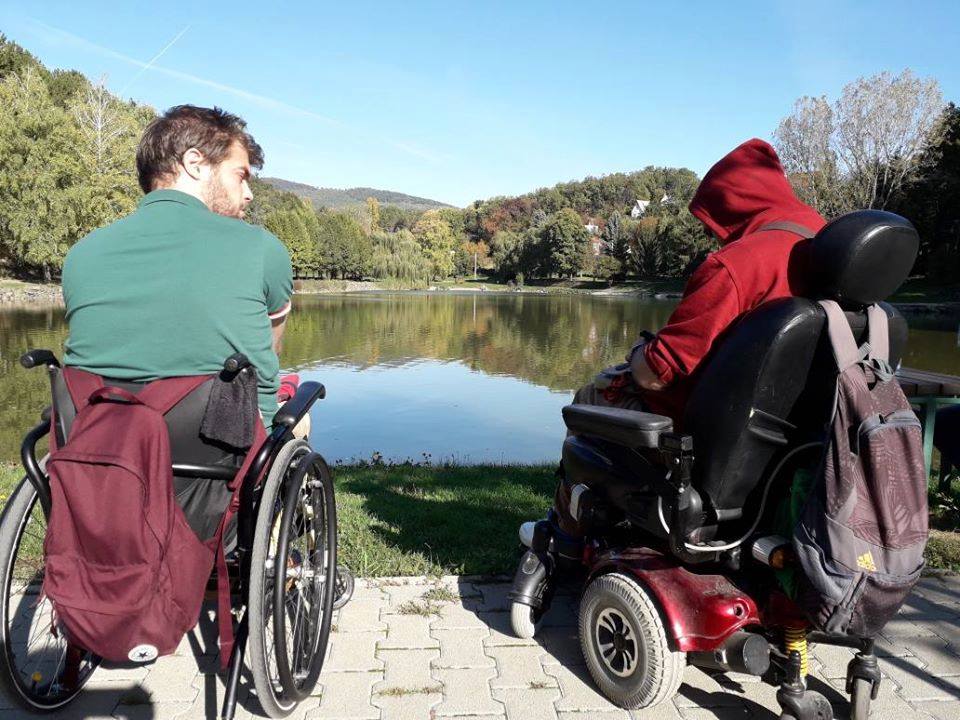 Dombay lake
A vey nice place to visit near Pécs.
The Dombay lake is accessible around. There is a buffet but the toilet is not barrier-free. You can bath in the lake, there is a popular beach here but there is no barrier-free lift for disabled.
Behind the lake there is a nice tourist route to Pécsvárad (about 4 km) which pops up at the castle. The road can be used as visually impaired, electric wheelchair, but with hand-driven wheelchair you're going to have to fight 2-3 harder climbs, a hole. The road is being renovated!
There is a restaurant in the Pécsvárad castle, the terrace is beautiful, and it would be barrier-free inside if they bridge the staircase at the entrance.
We only found an accessible toilet in the Cultural House in Pécsvárad. From Pécsvárad back to Pécs you can take a long-distance bus from the dormitory.
Getting there:
by car direction Budapest Road 6.,
by bus with long-distance bus to Pécsvárad from the coach station opposite the Árkád mall. It must be told in advance to make the bus accessible (+36 72 520 150). Get off at the bus stop "Tanya csárda", and from there 10 minutes walk to lake Dombay.