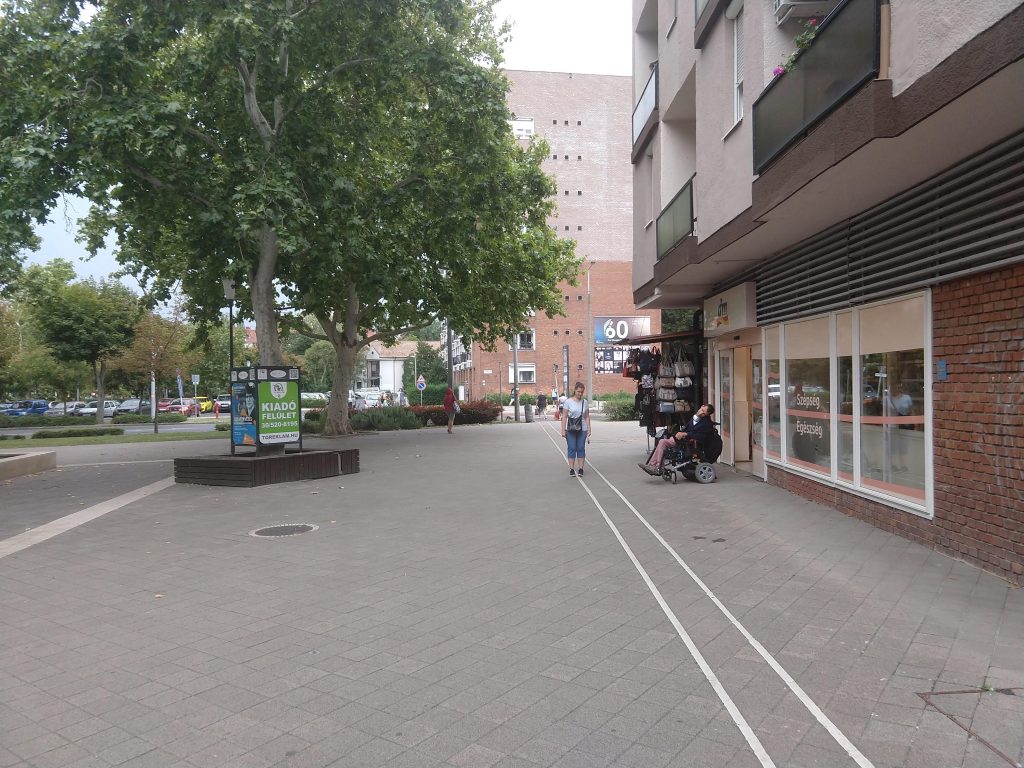 Drogerie Markt
The Drogerie Markt in the centre of the "Uránváros" district, located on the main square is accessible. The door is automatic, inside the shelves are available at head height, products can be removed from the wheelchair. There is also room for reversal between the lines, and there is a wide space at the till. The shopping trolleys have a magnifier, which is a great help for the visually impaired and the elderly in reading the small type texts.
Getting there:
by car you can reach the shop 30 metres away. Parking in the 2 disabled parking spaces in Szilárd Leo Park opposite the shop.
By public transport: from the direction of the Árkád mall and from the city centre in 12-15 minutes with buses 2, 2A, 23, 23Y, 24, from the bus station and the Market Hall in 12 minutes with buses 4, 4Y. You have to land at Mecsek Áruház stops.
Bus stops and sidewalks are accessible. There are 2 white guide lanes running parallel to 50 cm apart from the bus stops, but unfortunately these are hardly noticeable and in our experience, they meander pointlessly instead of driving straight. They do not clearly indicate the access options e.g. to the DM, or the clinic.