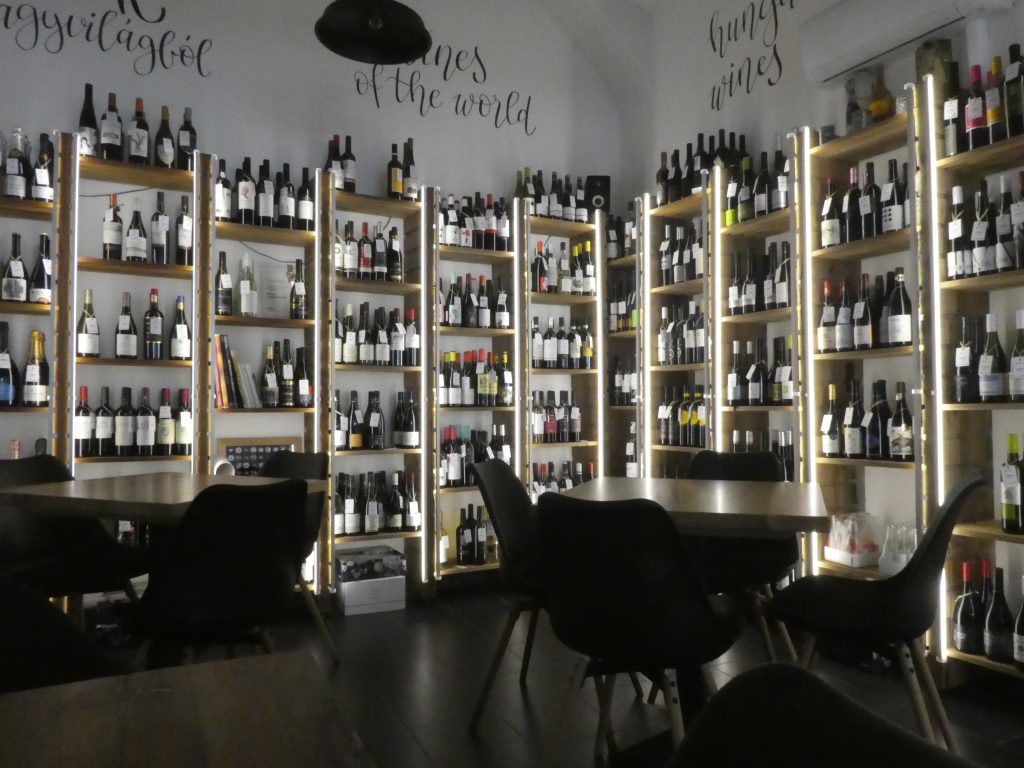 Eleven wine shop & bar
The Eleven is a special place in the middle of the city on Széchenyi Square opposite the Town Hall: a bar and a wine shop in one, with the finest wines from domestic and foreign wine regions. In addition, it is a real culinary experience to eat something small here, while you can see the bustling main square of the city through the panoramic window, or from the terrace.
Direct blind guide lanes lead to the bar, and a permanent ramp of normal inclination and width to the entrance. The immediate entrance to the bar is without stairs. Inside you can roll with a wheelchair well, you can get to the tables, the staff comes to the table.
Unfortunately there is no accessible toilet. (The nearest public accessible toilet is located 100 meters above in the Ciszterci street, it is described as "Széchenyi tér public toilet" here in the database in the Category "Public Toilet".)
The terrace is currently not accessible, but the store manager has promised a ramp here in the near future.
Getting there:
by bus from the Árkád mall straight up on Irgalmasok street to Széchenyi Square, on a slightly rising, but wheelchair-accessible road that is not driven by cars. Blind guide lane leads all the way to the entrance to Eleven.
by car the nearest accessible parking lot is located opposite the beginning of Perczel Mór street (1pcs). A little further away at the top of Széchenyi Square, on the corner of the Nagy Lajos high school there are 3 accessible parking lots, and on the other side next to the court  2 accessible parking lots. The Eleven bar is a 2-3 minute walk form here. 
Location
7621 Pécs, Széchenyi tér 7.