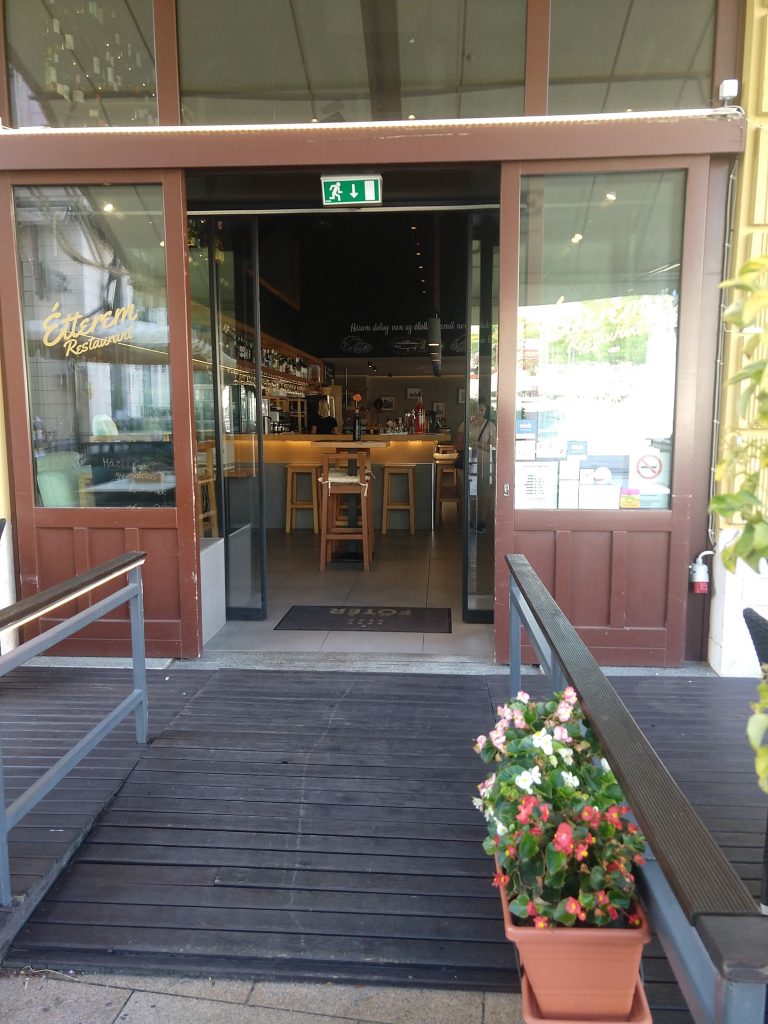 Főtér Restaurant
A popular café, restaurant and wine bar in the central location of Pécs.
The entrance is accessible from a wheelchair standpoint, the ramp is stable, about one and a half meters wide.
The front door is automatic.
The interior is spacious, the staff helpful, polite.
The terrace opens onto Király Street, for the wheelchair is easy to fit. In good weather, one of the best places to sit here, in the heart of the city, on the main square, overlook the Mosque, the TV tower and watch the people walking.
Unfortunately, there is no Braille menu for the visually impaired, nor is there a device for hearing impaired people.
You can't get to the gait because there's a staircase and there's a toilet.
Getting there:
5 minutes on foot from the Árkád mall through the Irgalmasok Street, a giude line help to the visually impaired to Széchényi square.
By car, next to ehe Mosque there are 2 disabled parking lots at the beginning of Mária Street, 3 parking lots at the beginning of Janus Pannonius Street west of the Mosque, and 2 disabled parking spaces at the foot of the Town Hall on Perczel Miklós Street. The latter is closest to the café.