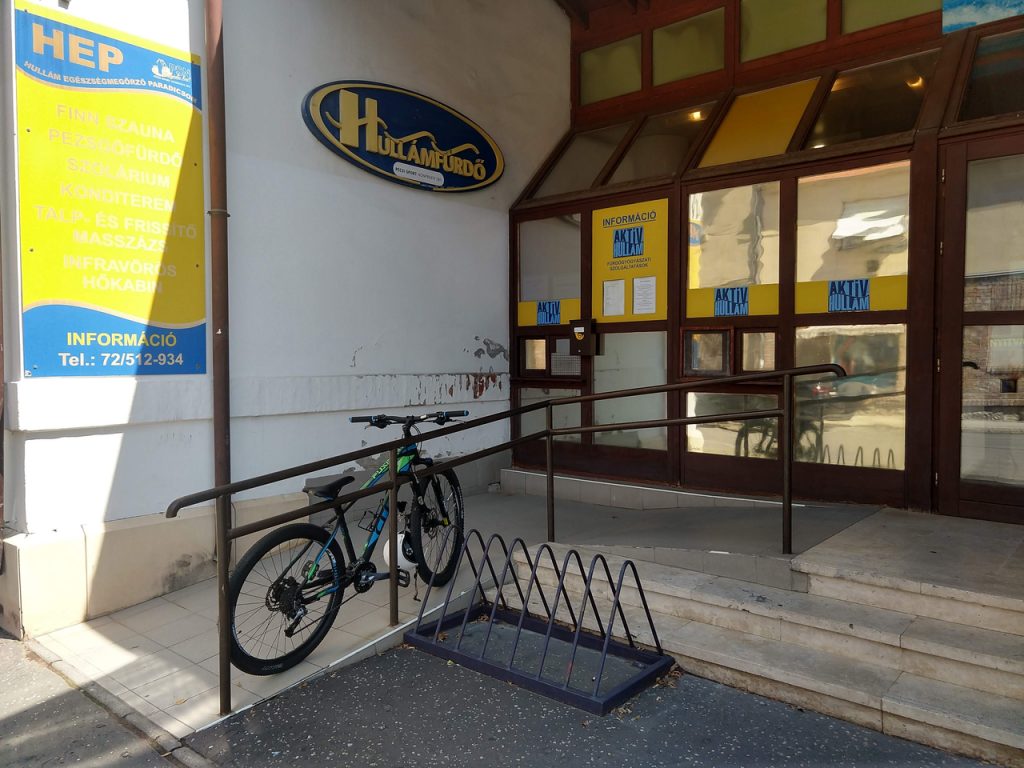 Hullám swimming-pool/city beach
The largest swimming pool in Pécs and the beach in summer.
The entrance and buffet are accessible, but the swimming pool itself is not accessible.
On Szendrey Street you can go in from the sidewalk directly on the main entrance.
There is no driver's lane for the visually impaired, they can only access the entrance with help.
The main entrance is accessible with a comfortable ramp, the aula and the disabled toilet accessible.
A few metres from the disabled toilet you can find the health centre for rheumatic patients. On the other side of the aula – a slightly steep back - you can also approach the buffet, we proposed to replace the ramp.
But up in the changing rooms, pool space, there's no way to get to it.
From the buffet you can get out of a door with some help to the beach area, where you can reach the pools on a sloping ramp. However it is no possible to enter the water, unfortunately there is no hoist.
Getting there:
by bus the nearest stop is Kórház tér by busline 2, 2A, 25, 26, 27, 28. From the stop it is a 9-minute walk to the entrance. The sidewalk is walkable in a wheelchair.
by car accessible parking 3 pieces are located on the street, about 30 m from the entrance.