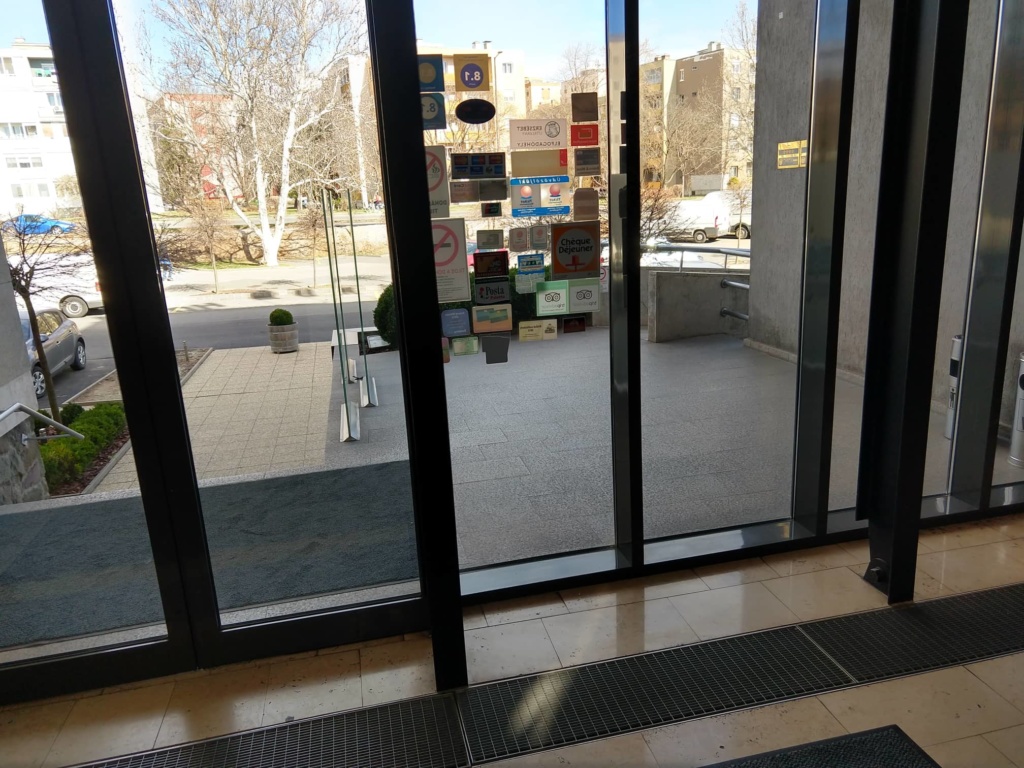 Laterum Hotel
It is a popular hotel and conference venue in the "Uránváros" City district of Pécs, with 3 and 4 star rooms. Relatively far from the city centre but it is also easily accessible by car and bus.
Relatively narrow room, the beds are not higher than usual, there is a carpet in the room. The bath is regularly barrier-free, there is no tray in the shower, but handrails and a folding seat do. There are suitable handrails on both sides of the toilet, but the seat is cut out in front, which is not regular.
The conference rooms are accessible by elevator.
The restaurant is also accessible, where all allergies and needs are taken care of.
Other experience venues, such as the pool, sauna and massage, are not accessible without barriers.
Website:
there is no accessible menu item. The description of the rooms also lacks mention of an accessible room.
From a visually impaired point of view, the text parts of the website are transparent, multi-level headings are a great help in navigating. However, booking is cumbersome, hidden links cannot be activated using screen reader software, and not everything in the request for quotation menu also works with a screen reader. There are a lot of images on the page that are not captioned, so they just make it difficult to orient yourself.
Getting there:
by car from Route 6. In front of the hotel there is one accessible parking at the barrier-free driveway. Getting to the sidewalk with wheelchair is only possible in front of the main entrance!
by bus from the city center or from the train station you have to get off at the bus stop "Olympia". From here it is 3 minutes on foot. Getting off at the "Uránváros bus terminal"  is 5 minutes on foot.
Location
7633 Pécs, Hajnóczy u. 37-39.