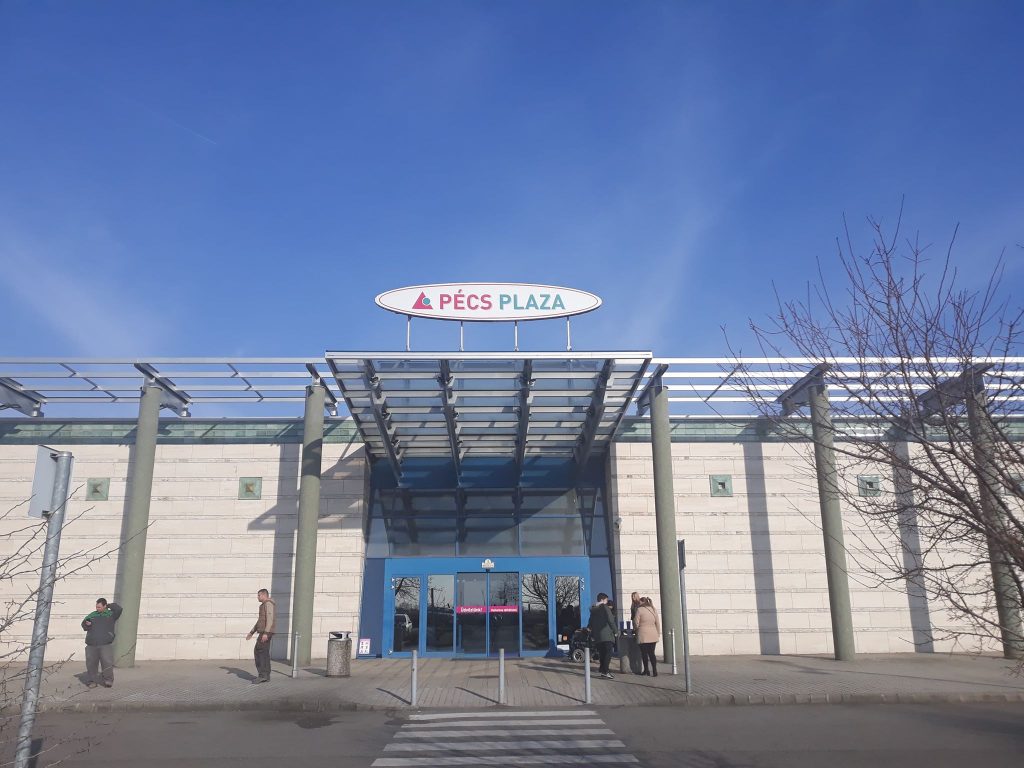 Plaza
At Pécs Plaza we are happy to say that everything is barrier-free: not only the entrances, the barrier-free toilet, the easy-to-follow, logical signposting, but also the attitude of the management. They take our feedback seriously and try to change as quickly as possible. Thanks for that!
We can get around all shops without barriers, except perhaps the Chinese shop, where it was difficult for us to fit a wheelchair due to the crowded goods.
Near the Plaza, there is an Aldi on one side and a Penny on the other, so grocery shopping is also solved.
The cinema can be reached by a stairlift. Here we would prefer a stable ramp to facilitate independent living. In the cinema halls, it is possible to get into a wheelchair and enjoy the movies. You can find more information about cinema here in the database at Cinema City or in the category "Culture".
There is wide, suitable parking for disabled people at all three entrances. At the entrance close to the cinema, the disabled parking lot was also moved to a more accessible place at our request. At the other two entrances, the design of disabled parking lots is not entirely practical.
The sidewalks leading to the Plaza are barrier-free, tactile signs also help the visually impaired.
The interiors and coverings have been renovated. The smooth stone pavement and wide spaces are wheelchair accessible. There are no tactile signs for visually impaired people, but they solved very well the use of contrasting colors on the casing.
Website:
There is no separate accessible icon on the page. This is not a problem, as it is great for visually impaired people, all information can be read, stores can be listed, and even the drop-down bubbles also work. Press "enter" in the payment section to read out the accepted payment methods.
In the parking menu, it is highlighted that there are accessible parking lots (although they do not say exactly where). And in the cinema menu we find the category "Student, junior, senior, disabled ticket".
Getting there:
by bus,get off by bus at the "Vásártér" stop. The stop and zebras are barrier-free. Almost all buses are barrier-free in Pécs.
by car in the Plaza's free parking lot. Accessible parking is convenient at the entrance near the cinema, the other disabled parking lots are not in a very good place at the other entrances. Enquiries can be made at the call centre: 06 80 800 800
Location
Pécs Pláza, Vásártér utca, Füzes, Pécs, Pécsi járás, Baranya vármegye, Dél-Dunántúl, Dunántúl, 7632, Magyarország