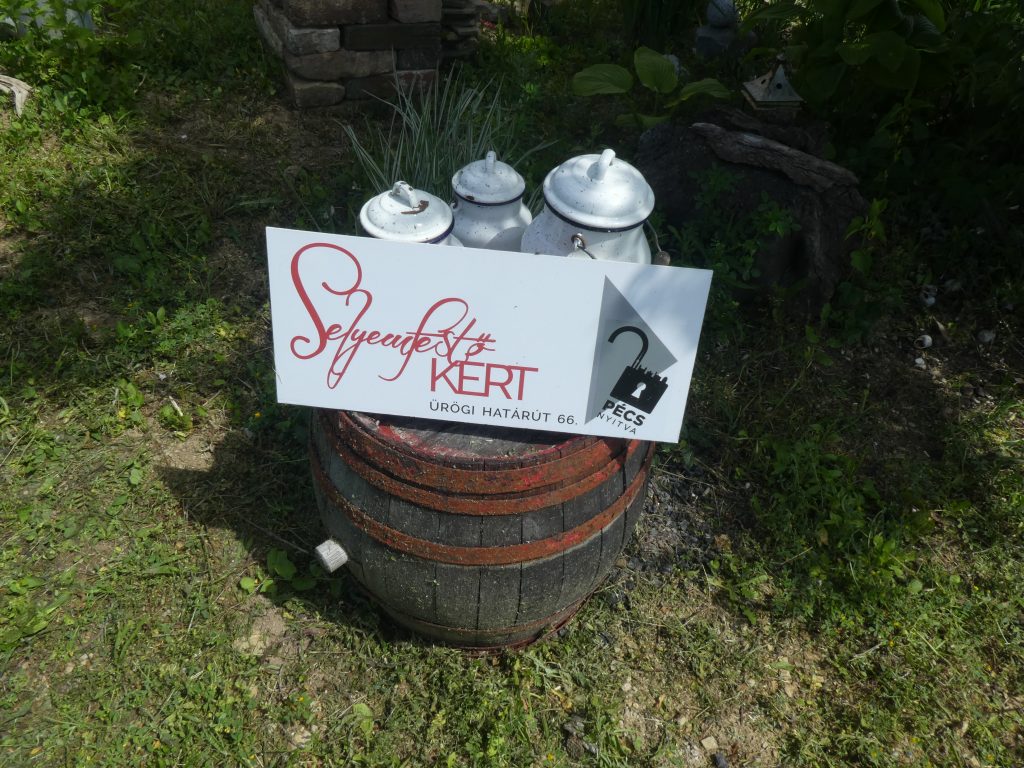 Silk paiting garden
Hiking and silk painting in one.
The owner of the Silk Painting Garden herself has applied to participate in our database and to offer a beautiful garden with a special atmosphere as well as silk painting for people with disabilities.
Silk painting can be attended by 6-8 people, even those who have difficulty moving their hands, or who do not see well. It's been tried and loved by  families, autistic kids, companies, kids' camps. If you want enjoy the silence here and paint all day you can do it for 15.000 HUF which includes a good lunch even a glass of rosé. You can only come for a few hours, it costs 5000 HUF.
The aim is to slow down, relax and enjoy nature, so there is only an outdoor room-toilet here and you can wash your hands from buckets. However, the terrace roof protects perfectly against the rain.
If you think you can go further on a hike, the beautiful Égertető is half an hour away.
Getting there:
at the top of the hill Patacs-Rácváros, the quiet place with birds chirping is accessible by wheelchair and  for those who are difficult to walk only by car! You can drive to the garden but the grassy terrain may also require some help. It can be a wonderful excursion for those who can walk well from the church of Rácváros up to the Ürögi határút, this is a 1300 m uphill road.
By bus, take number 25, 26, 27 and 28 to get off in Rácváros. The ground is not accessible. You can also leave from the Uránváros bus terminal, which is an extra 6-700 meters. Buses from all over Pécs come here.
Location
7634 Pécs, Ürögi határút 66.