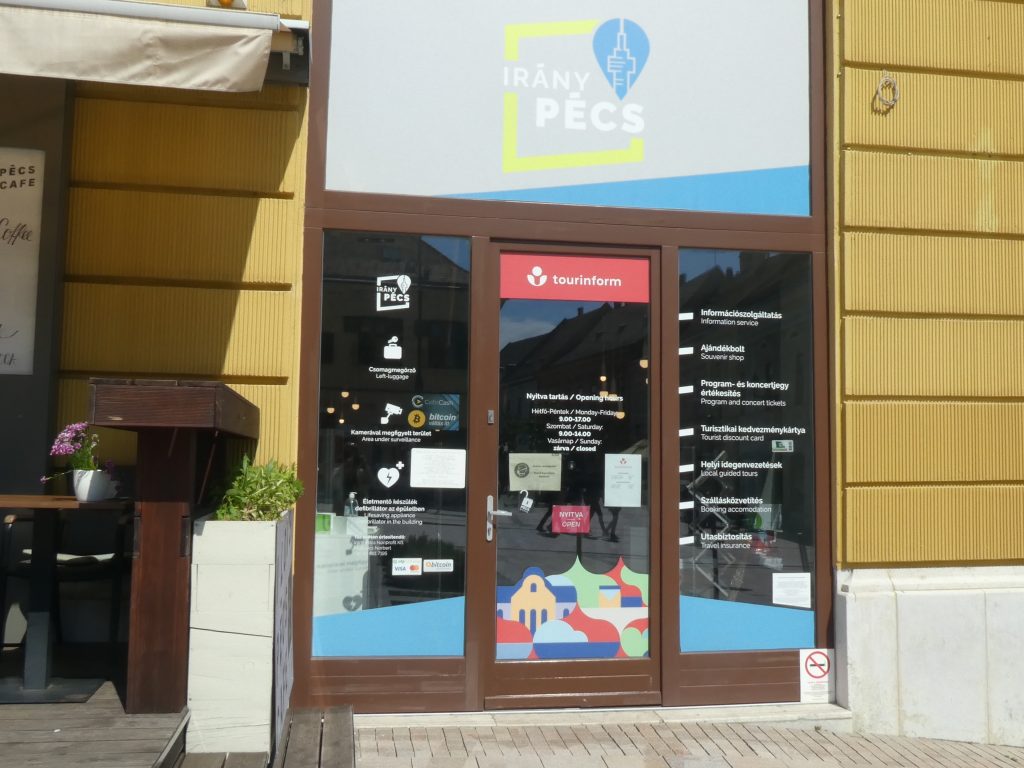 Tourinform
The tourist office is located in the heart of Pécs in the building of the town hall, in the same space as I Love Pécs Café, but with a separate entrance.
The entrance, the interior are accessible, wheelchair access is excellent in the client area, counters and exhibits are also available.
There is no guide lane for visually impaired people, but induction loops helps for hearing impaired.
One of the best accessible toilets in the city is accessible via the I Love Pécs Café and can be accessed through the other entrance.
Special souvenirs from Pécs can also be obtained here, guaranteed nothing junk.
The Tourinform office is an important partner of ours in our Hidden City Tor-Tour, which you can read more about here:Hidden City Tor-Tour
Web site: The website is complex and extensive, so it takes time to explore it blindly, but the news, current events, and locations can be found. They can be filtered by categories, and the information can be accessed. Some places lack headings that assist the visually impaired, but the website is mostly accessible. In the accessibility menu, you can choose from 4 background colors, and the font size can be increased or decreased.
Getting there:
by buses get off at the Árkád mall, the office is directly accessible without hindrance on Irgalmasok street.
by car accessible parking  is right next to the office on Perczel street.
Location
7621 Pécs, Széchenyi tér 1.