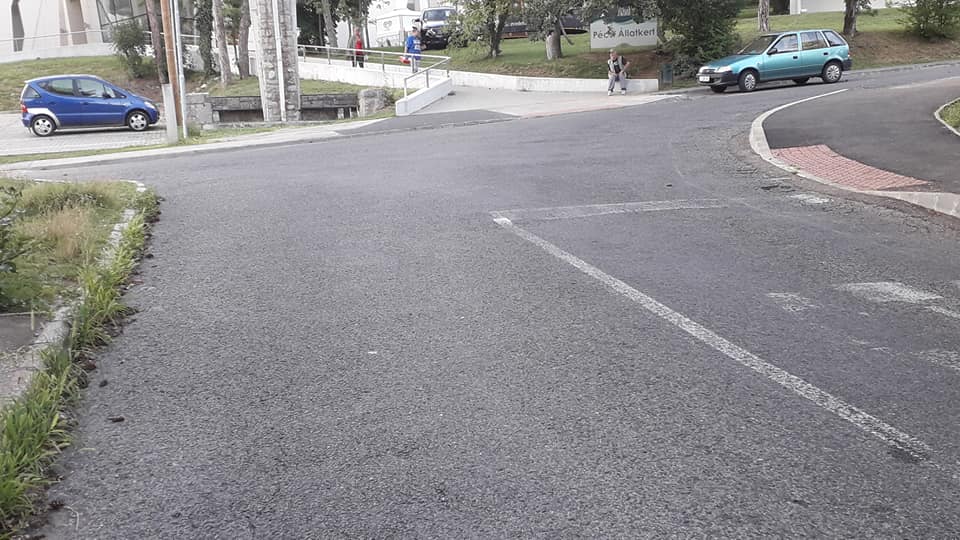 Zoo-Flóra rest
Tour route: Zoo - from there walk to the Dömörkapu along the light rail, on a shady promenade - to the Flora rest. The Flora rest stop offers stunning views of the eastern part of Pécs, a picnic area and a giant swing. Back the same way. The tour is mostly light, without bbarrier, but whleechairusers must be helped in some places, because the forest path is gravel and occasionally bumpy stone. We took down the obstacles with electric wheelchair. There's no ascendancy. In 1-1.5 hours you can easily walk along with a rest trip, even for an evening walk. The route is calm, nice, along the light rail line. The light rail itself is supposed to be barrier-free, it is possible to take off with wheelchair by a ramp, but we have not tried it yet. The light rail departs when it has passenger, you can call them by phone. People with hearing problems should go there in person because they don't watch text messages (sms). Unfortunately, there is no toilet in this area, only in the Zoo, there is a buffet and in front of it there are two accessible parking lots.
Getting there: you can get there from the Main train station by the accessible busline 35, you have to get off at the Zoo bus stop. The bus stop is accessible, but on the other side, back is not completely possible, only by passing the bus to the sidewalk island.
It is worth stopping by car at the Zoo in the accessible car parks and walking from there.