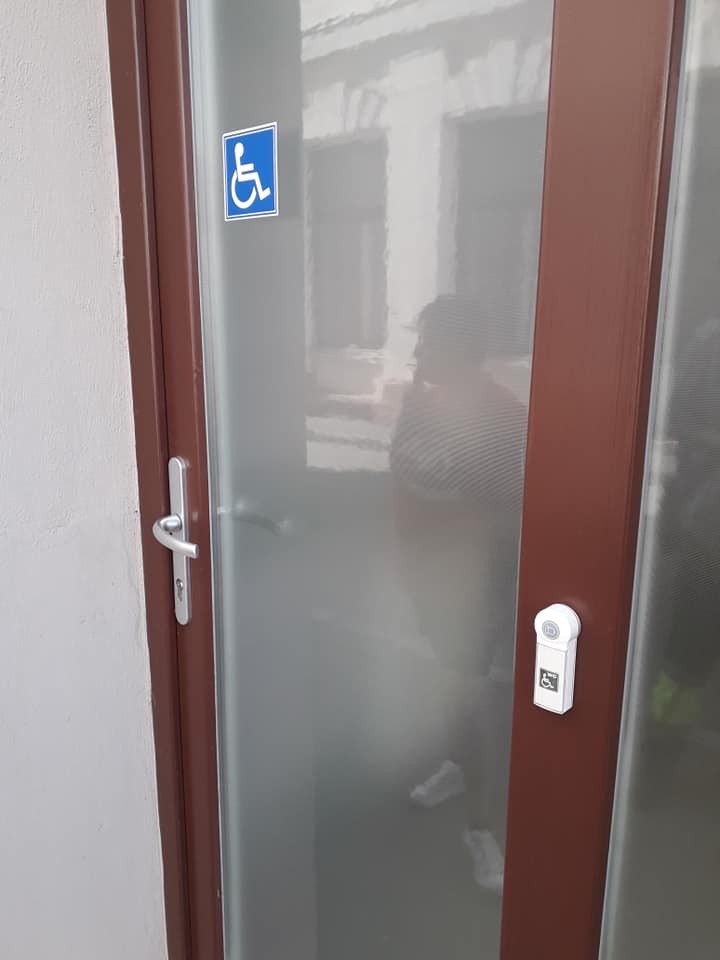 Széchenyi tér public toilet
Accessible toilet in the heart of the city centre, in the immediate vicinity of the main square in Ciszteri köz, next to the Pécs Gallery. The key must be requested separately at the "office" next to it, so a bell was installed on the door at our request.
The toilet is marked by a sign in two places in Széchenyi Square.
Unfortunately, during our control in December 2022, we saw that it is being used as a depot again. It is not possible to use the accessible toilet from the huge machine that cleans the Széchenyi Square. It is extremely sad that this is always what happens with accessible toilets. We have indicated it to the competent body :(
Getting there:
by bus from the Árkád mall on foot without hindrance on the Irgalmasok Street, Széchenyi Square route
by car accessible car parks on Perczel Street, and on Széchenyi Square next to the Nagy Lajos High School (Janus Pannonius Street),  and next to the court building on Mária Street.