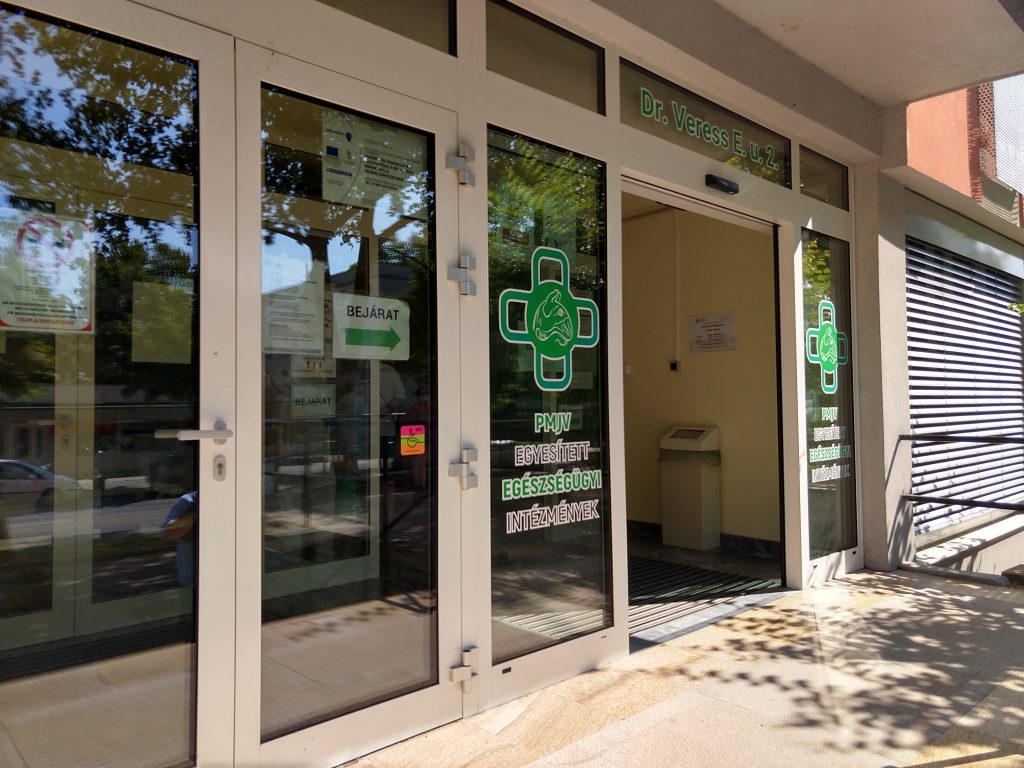 Clinic Uránváros
The clinic was renovated in 2020, thanks to which its accessibility has improved a lot.
The entrance is wide with a comfortable ramp, it is completely accessible without hindrance, the door is automatic.
The interiors are accessible and can be well accommodated by wheelchairs.
However, it has not become accessible for visually impaired people even after the renovation, there is no driver's lane anywhere, but the staff are happy to help.
There is no induction loop for hearing impaired, or digital serial number display for deaf people.
There are accessible toilets on all levels of the main building, new ones, satisfying all needs.
There are two elevators: the smaller one can fit one wheelchair, the larger one can accommodate two, but the elevators are not accessible from a visually impaired point of view.
To Cardiology, as it is housed in a half-level block of building, you can get to a new inner ramp.
And the Lab has to go through a rear, barrier-free part of the building with a bell and ramp. There's no accessible WC around the Lab.
Web site: The designers placed great emphasis on accessibility, the dropdown menus are accessible, the website is properly structured with headings, and information about clinics, doctors, and other details can be found and can also be read with a screen reader.
In the accessibility menu, there are two font sizes to choose from, and in addition to the normal view, high contrast can also be selected.
Getting there:
by car it is about 7-minute drive from the Árkád Mall. In the large parking lot there are 3 disabled places right next to the office, and you can reach the main entrance without a shoulder.
by bus: 4, 4Y bus lines, or buses 23Y, 24 take to the "Mecsek Áruház" stop and then you can reach it on foot and without hindrance in a few minutes. Buses 2A and 2 can also be used to get to the clinic when you land at "Mecsek Áruház" stop.
The area around the clinic is barrierfree.