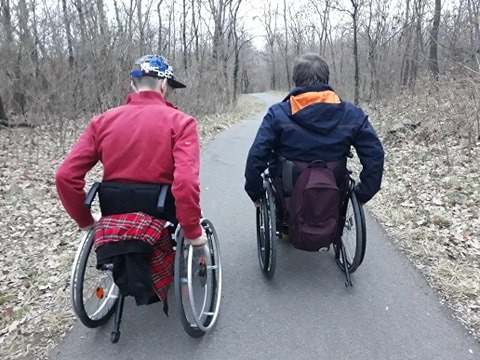 Égervölgy
Popular, beautiful hiking destination.
Next to the forest park leads a bicycle path, it is accessible and nice, once on an uphill you need little help with wheelchair. Next to the parking there is a restaurant "Teca mama", not barrier-free inside. Difficulty degrees: I wish they were all like this.
Getting there:
by car Pécs-Magyarürög city district, direction Orfű. Parking places at the entrance of Égervölgy forest park, there is no specially accessible parking.
By bus: busline 22 and 24, it takes 20 minutes from the city center, bus station "Égervölgy".