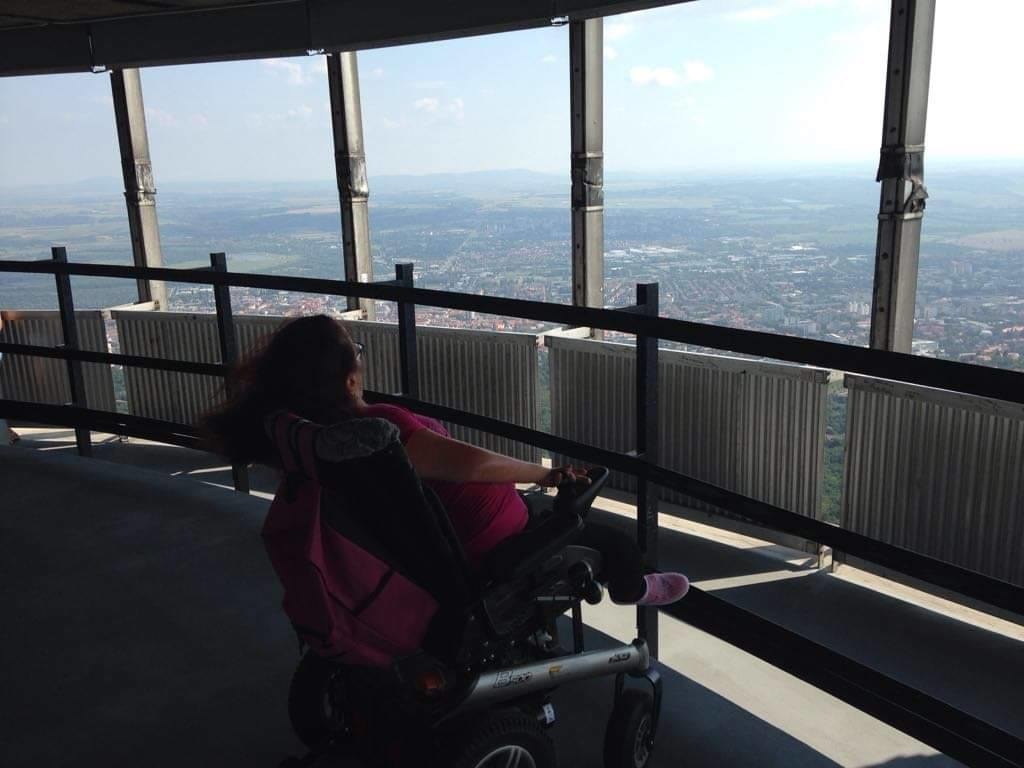 TV Torony / TV tower
It is one of the most important sights of Pécs, as it is Hungary tallest building: 197 meters, which stands on top of the 535 m high Misina. As resindent of Pécs it is very good to come home from somewhere that the TV tower has been pointing the way from afar, especially since it has been lit up. Every day you can be excited to see what color it will be today.
The TV tower and especially the surrounding area is currently a depressing sight, everything is rundown.
Fortunately we do not have to wait long, because in 2020 the city of Pécs launched a tender for the renovation of Misina. The residents of Pécs themselves were able to vote on which plan to adopt, and on this basis the complete renovation will start shortly. It is planned that by the end of 2023 the Misina-tető will be reborn as a movement- and hiking center. Hopefully everything will be accessible as well!
The TV tower has currently a restaurant and café and an unique panorama of the city. It's just as beautiful now.
There is an elevator leading up to the TV tower, but nothing is accessible. 
It is not possible to exchange tickets independently, there are stairs at the ticket office.
Getting into the TV tower can be through two doors, on the way out of the elevator to the lookout point there is a ramp, but it is difficult to use.
It is not possible to get to the edge of the lookout point with a wheelchair.
Despite the difficulties our wheelchairuser member struggled with it and it was worth it, the panorama is amazing!
Web site: The menu/ drinks menu is easily readable, and the membership section is clear and usable with a screen reader.
Getting there:
bus line 35 hourly from the main train station, the bus is barrier-free. However, the TV tower bus stop is not accessible.
by car you can park at the bottom of the tower, but there is no accessible parking.