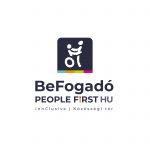 The People First Association has achieved their long-established dream and created a community space in downtown Pécs called InnClusive. Its primary goal is social inclusion and support of independent living.
Even with its name we'd like to encourage people to come inside for a coffee, tea, to chat, take part in activities where we could get to know each other as people with disabilities and the non-disabled. We're giving expert advice on accessibility, barrier-free tourism and about shaping independent living. 
Let's amaze each other with our habits, abilities, even virtues and disadvantages.
Let's live together in Pécs, not next to each other! Our clubs, expert conversations, trainings, and events encourage these. We could be serious, we could joke around, we'll dance, hike, garden and even cook together. Exciting right?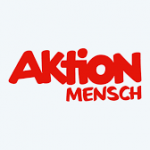 With the support of the German project Aktion Mensch, we created our community space in the House of Civil Communities with our German partner organization VSBI to support independent living.
We've come up with many activities, but we'd like to hear your comments and ideas, what programmes interest you, what you'd like to do together with us! Write to us at the pfpecs@gmail.com email address!
What project helped form InnClusive?
Click here and read it, it's not too long: Project description
Why InnClusive?
Isn't that a fitting name? We can thank Hilda Kerekes, our board member for it.
It says it all about our goals: all of our programs are inclusive, meaning able bodied and disabled people can enjoy them together. Moreover, we are broadening our already wide target group a bit: we are also involving NGOs that bring together the elderly and young children.
You can come here if you have a question, a thought, get a coffee or tea and we'll talk. Come!
Where are we?
In the most beautiful place! In the center of Pécs, in the upper gardens of the House of Civil Communities, you start from Szent István square, in front of the Cathedral towards the bastion, and in Esze Tamás street, at number 5, you turn the gate. Oops, you're already there! If you have trouble with the terrain, ring the bells and we will help you get in.
When can you find us here?
Every Tuesday and Thursday.
But there might also be other times. Follow us on Facebook and you will always be up to date on InnClusive (as well).
People First Association page: https://www.facebook.com/PeopleFirstHun
The separate page of the InnClusive: https://www.facebook.com/befogado
Or email: info@peoplefirst.hu
Or call: 30/6621941
How do you get here?
Come by bus to the Árkád mall, where almost all buses stop, from there you walk up to Szent István square and head towards the bastion to Esze Tamás street. You will need some help on this route with a regular wheelchair, because there are ascents and slopes – as everywhere in Pécs.
Or you could come with other buses (e.g. 30, 31, 32, 130, 34, 35 – these are buses up to Mecsek Hill) and get off at Barbakán square. So you just have to get over to the other side of the road and there we are.
Both routes are  accessible.
Almost all of the buses are barrier-free in Pécs.
Click here for the map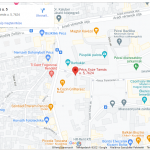 Where can you park your car?
Even in front of the house, if your condition justifies it. According to Biokom (city management company), "a person with a reduced mobility card or a person with reduced mobility can drive into a protected and specially protected area without consent from authority and park there without a time limit if the destination is in the area or you can only approach through the protected area. " (Section 14 (13) Kresz – Hungarian transport regulations).
Otherwise, there are parking spaces in Barbakán square.
With a short walk from the Széchenyi square, there is 3 barrier-free places were painted on the corner of the Nagy lajos High School, and 2 barrier-free places next to the court. From there it is a 5-6 minute walk.
Click here to see the accessible parking spaces of Pécs
Information about the building?
Well, that's very interesting!
Such an old building is not uncommon in the center of Pécs, it was also built in 1787 by a carpenter named Huber. The carpenter had a much larger plot of land here at the time, but in August 1800 on the 27th, already registered our carpenter master as Ferenc Huberth, sold his smaller western house with 65 plots of land for 675 HUF, thus separating Esze Tamás street 5.
The entire Tamás Esze Street was built in the late 1700s, when the city expropriated this area and the city wall was broken through. The exit in this way was called "Neuer Tor" in those years – everything was written in German, we try to be Hungarians in the Habsburg Empire at this time.
In the 1870s, the area around Barbakán was well outside the city center, practically a suburb of Pécs with a few houses. Since then, most of the houses have been demolished, leaving only three on the south side. One of them is InnClusive, which means we are messengers!
Can such old buildings be made accessible? Well, we will talk a lot about this, we'll listen to presentations from experts! This is a constant and often misunderstood topic in Pécs!
Our programs for example:
Clubs:
Parent Club (for parents of a disabled child or adult. Discussion, solutions, with external help)

Film club (we watch it, we talk about it, we learn from it).

Literary Club – we present the works of our peers. and: How do the more famous works depict the lives of people with changed life situation? and: Stereotypes and reality. Today, how the theme is handled in the works, changes.

Encounters (get acquainted, we can even dance or karaoke. Friendships or more)

Drama pedagogical classes

Writer-reader meetings

Creativity
Trainings:
CV writer and job seeker

Sign language interpreter trainer – only loosely and playfully learn the basics of the sign language of the hearing impaired

Knowledge of legislation, administration – where can I find it, who should I look for…

Barrier-free tourism peer counselor training (a certified Peer-AcT counselor training)

Life management consulting
Workshops:
What is life like within the gates of institutions? (stories and questions)

Personal assistance in Hungary today, the situation of relatives

Sharing best practices on different topics

Accessibility for shops, institutions, companies

Conversation with public institutions in Pécs about real accessibility
Consulting:
Peer counseling (topics: accessibility, barrier-free tourism, independent living, advocacy)
Other events:
Sound bowl sessions (physical and mental recharge, regeneration)

Exhibition and auction of art products for people with disabilities (you will be surprised!)

A convenience store made of products for people with disabilities, with a payment of trust (a corner point will be good for this as well)

Cooperation with other organizations supporting independent living (partnership!)

Barrier-free excursions with everyone (here we can only really talk)

Living library (you can immerse yourself in someone's life story as you enter the world of a book)

Meet children and adults with guide dogs

Massage

Physiotherapy counseling

Dancing

Gardening
…..and much more. 🙂
A short nice video about how we garden in the InnClusive, for example: Youtube Gardening in InnClusive
You can find more cool short videos on our Youtube channel: Youtube channel People First