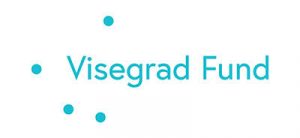 Read the current news of the project by scrolling to the bottom of the page.
Project title:
Walk in Our Shoes – Inclusive city adventure
Social Development, promoting an inclusive mindset in society and addressing protection and empowerment of minorities
Project period:
20.09.2023–10.02.2025 
Supporter:
The International Visegrad Fund: https://www.visegradfund.org/
Partner organisations:
People First Public Benefit Association, HUNGARY (https://peoplefirst.hu/en/)
European Youth Centre Břeclav z. s., CZECHIA (https://eycb.eu/en/)
SOWELO Foundation, POLAND  (https://sowelo.net.pl/) 
Project summary:
Spreading social sensitization in countries where democracy and human rights need to be strengthened. As a good practice, we share an innovative solution with our partners to spread the importance of accessibility.  
Accessibility and barrier-free tourism needs to be strongly promoted in the V4 countries (Czechia, Slovakia, Poland, Hungary). However, the receptivity is there in the V4 countries, the precedents are also there (accessibility efforts, laws, the society is receptive), so there is something to build on.
Lack of accessibility currently makes life difficult for many social groups. There is hardly a topic where the target group is so broad: not only disabled people are affected, but also the elderly, families with small children, people with temporary disabilities and everyone who wants to live more comfortably without barriers.
Accessibility is a problem at European level, but it is a definite deficiency in the former Eastern European countries (including V4). The kind of a playful, cheerful, self-experience-based form of social sensitization that our project offers as the best practice is much more effective. Society can benefit from being able to approach a social problem as an own experience.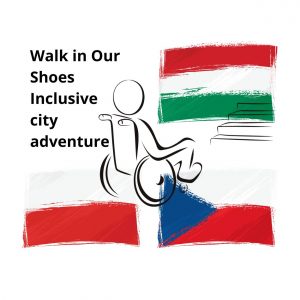 We want to create a network where we can share our experiences. We have a special, proven, good practice, and we would like to disseminate it within the framework of this project.. People First Public Benefit Association therefore offers our Hidden City TorTour as its best practice in this project.
https://peoplefirst.hu/en/blog-post/rejtett-varos-tor-tour-a/
In addition to the implementation in partner countries, we can also see what further development opportunities exist in our Hidden City project.  
Within accessibility, barrier-free tourism is also a major area to be developed in the V4 countries. Tourism operators have not realised that barrier-free tourism itself is an excellent business opportunity that they should take advantage of.  Therefore, another goal of the project is to promote and develop barrier-free tourism, also in an innovative and cheerful way. Our aim is not to put pressure on tourism actors (neither tourists nor tourism service providers), but to show the need and good side of accessibility. 
People can only understand the problem if they can feel it.
This means that we need to make people feel and understand that social inclusion is everyone's business. Society is enriched with each active member. Accessibility is the core element of independent living.  
We noticed that people are happy to help. However, there is an inconceivable lack of information in society about accessibility and the needs of disadvantaged groups. Legislation and regulations on the need for accessibility mean a lot. But because they are mandatory, and because there is insufficient control over their enforcement, they are not fully implemented. 
There is no similar initiative in Hungary, this is a special, unique project. It is also completely unique in Poland and Czechia.  Participants of these Hiddes City Tor-Tour walks will most certainly be accessibility activists with a powerful multiplier effect!  
Important added elements of the project:
The walks are guided by people with disabilities, for them this is a job and learn opportunity!
Walks have to be paid for, so this is an income possibility for the NGO.
It is an excellent possibility to build professional relationships with tourist providers, with other local actors and participants. 
Target groups:
Residents of partner cities
Tourists from partner cities
Multipliers 
Goal:
The main goal is to provide our Hidden City Tor-Tour project within the framework of this project as the best practice that we would like to spread. 
How does the project work?
The People First Association develops training materials on the methodology of the Hidden City Tor-Tour. Than People First provides online training for partners on how to create their own Hidden City Tor-Tour in their country. It is up to the partnerswhether they adopt our method based on what they have learned in this project or add their own ideas too.
After the partners develop their own projects in Czechia and Poland, we proceed to piloting, i.e. we test them together. 
Sustainability of the project:
We will create a network with partners, which can be expanded to other countries later.  We organize an online closing conference on topics such as: barrier-free tourism, results and sustainability, building a wider network, involving new partners, new innovation opportunities, involvement of tourism professionals, publicity.
Follow the progress of the project here, or on the partners' Web and Facebook pages.
Take a look at our Hidden City Tor-Tour with PécsTV:
Youtube People First
2023-11-23
We met as acquaintances on the 2nd session. This time it was about the structure of joint sensitization tours.
Read More