Style is for everyone!
With this title, the audience of Pécs could see a hilarious fashion show on September 9, 2023! Models with disabilities presented the clothes of shops and fashion designers in Pécs.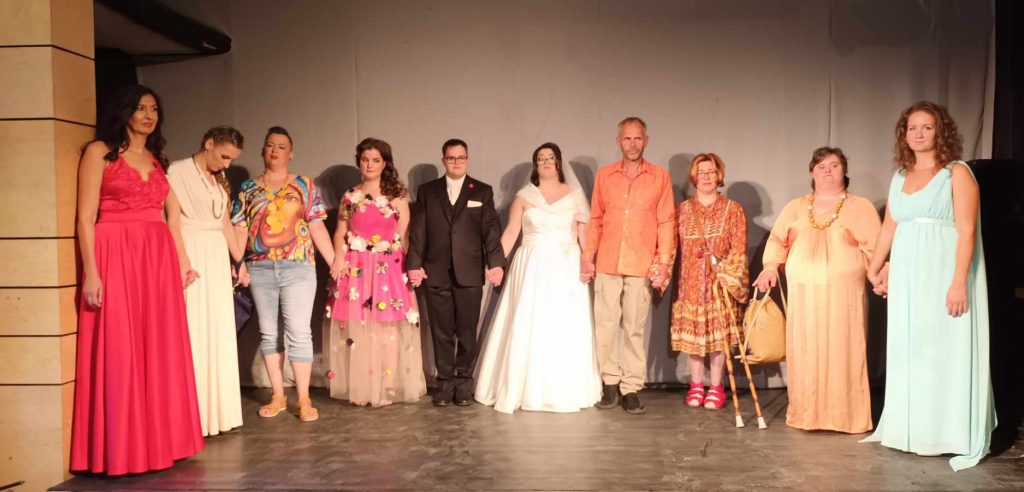 Tge Szabadkikötő – a popular pub in Pécs -, was completely full, about 80 kind people applauded and cheered throughout the event. It was so nice to be there and proudly watch the models, who bravely, casually, with a smile showed how beautiful and skillful they were. There was no shortage of humor or gags.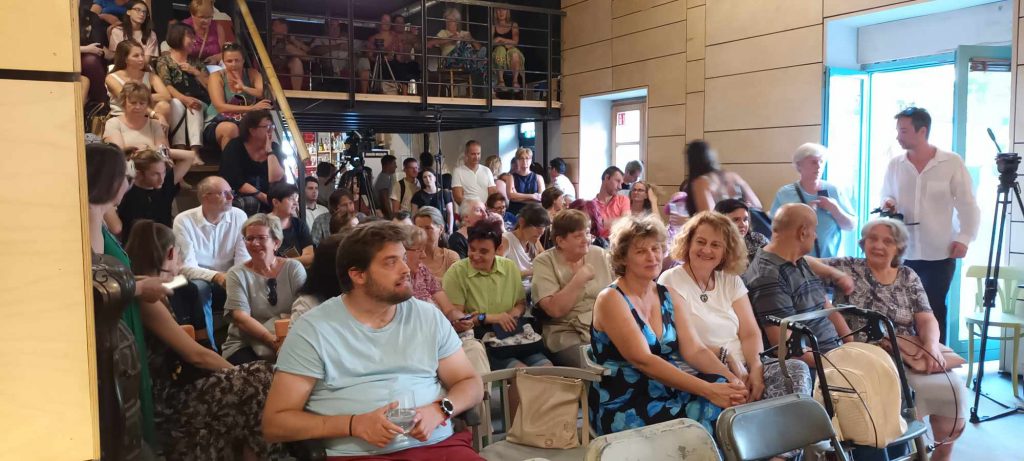 Of course, we were especially proud of our association members, Hilda Kerekes, Gyöngyi Molnár, Krisztina Koltai, Evelin Almadi and Zoli Dudás, for showing this new side of themselves. And even that!
In addition to several Pécs NGOs, originators of the idea Izabella Nagy style consultant, Klára Balogh social worker, the People First Association also participated in organizing the unique fashion show and brainstorming. Our board member Hilda Kerekes played a huge role in the organization, of whom we are especially proud.
Many thanks to the supporters for supporting this free event with clothes, food, drink, and lots of love!
Ruha Otthon, Zora Fashion, Bella Napoli használtruha Pécs, Karácsony Andrea – Couture Collection, Nova Luna Couture,Inanna Wedding, Gangel Benjamin Férfiszabósága, beautiful make-up and beautiful hairstyles were made by Ágota Bánusz, Kinga Radnóti, Brigitta Fődi, Ildikó Udvari-Szabó, thanks to Akli Krisztina Desszertműhely for tasty and beautiful cookiesnek, for Hetényi Pince for fine wines, and for Káca Tanya for special cheeses. The location was provided by Szabadkikötő. If you follow us on our Facebook page, you will soon see great photos by Viola Gál and videos by Mihály Földesi.(https://www.facebook.com/PeopleFirstHun)
Everyone offered their support for free, and some clothes were eventually given to the performers as gifts! We have no words for that, only gratitude.
Short report from PécsTV:
https://www.youtube.com/watch?v=eY061c1nLD4&t=349s