We are grateful to our supporters for their help. And we consider it our duty to remain transparent, that is to report on what we spend your forints on for us.
With the Adományozok (Donate) button on our website you primarily support accessibility,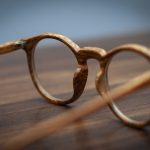 especially the maintenance and expansion of our Barrier-free Pécs database.
We have prepared a report on the use of donations received so far on the Adományozok (Donations) button, which you can read on the NIOK adjukossze.hu page under the "Hírek/Beszámolók – News/Reports" tab of our campaign (available in Hungarian): Report January 2022
Or on the People First Association's website in the Barrier-free Pécs menu: Report January 2022
Let's stay in touch with us!
You make us very happy when you become our constant supporters.